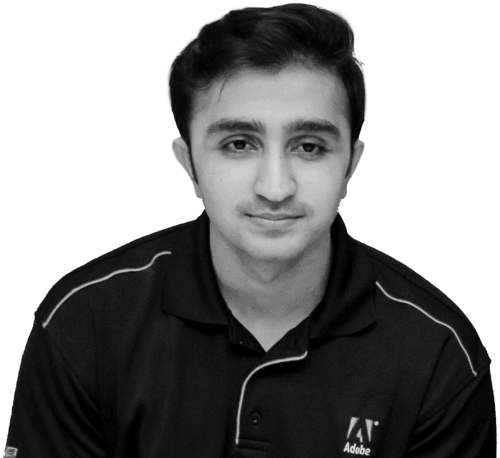 Hello, I'm Salman Khan, I am the Founder & CEO of The S Bit – Training Reimagined. Also, the Master Trainer for Adobe® Creative Cloud and The Foundry® Nuke with over a decade of experience..
My journey began as a Creative Director, where I honed my skills in Motion design, Visual Effects and Video Editing. This immersive experience allowed me to develop a deep understanding of the creative process and the power of multimedia in capturing attention and conveying messages effectively.
As an Adobe® Authorized Training Partner, I have had the privilege of collaborating with professionals and organizations across diverse sectors, helping them unleash the full potential of Adobe® Creative Cloud.
I believe in fostering a collaborative and supportive learning environment, where participants can discover their creative strengths and gain the confidence to explore new horizons. By combining my extensive practical knowledge with my teaching expertise, I strive to empower my students to push boundaries and create captivating multimedia experiences.
If you are seeking to enhance your creative capabilities, unlock the potential of Adobe's powerful tools, or explore the realm of multimedia, I am here to guide and inspire you on this exciting journey.
Let's reimagine training together and make a lasting impact in the world of multimedia!
Speaking events and training workshops over the years