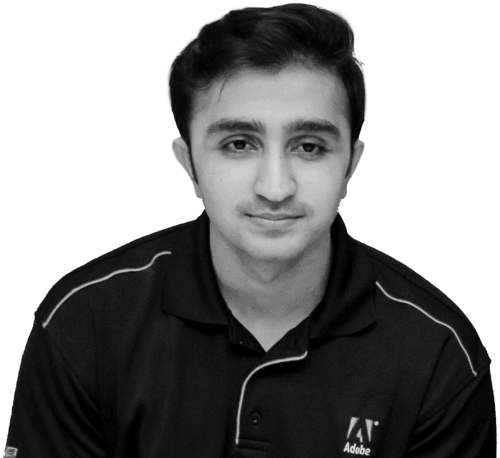 Salman Khan Ghauri is the Founder, CEO of The S Bit and also the master trainer for Adobe Creative Cloud and The Foundry Nuke.
Hailing from Pakistan, Salman is a Motion, Design and VFX instructor working in the industry for the past few years in Malaysia (formerly) and Dubai (present).
Over the years Salman has worked with and trained hundreds of professionals spanning from graphics designers, motionographers, visual effects artists and university & college lecturers from some of the top notch companies and universities like Nikon, Astro, TV3, MDeC Malaysia, Golden Screen ​Cinemas, International Islamic College, Limkokwing University of Creative Technology and University of Kuala Lumpur to name a few.​
Salman is also a public speaker and has been a co-organizer of an Adobe community "After Effects Malaysia (AEMY)" where he was co-organizing talks and seminars all over malaysia as well as overseas.
Salman is the first Nuke™ official Certified Trainer in the Subcontinent and GCC , an Adobe Certified Expert (ACE) in multiple applications, Adobe Certified Instructor (ACI) and Adobe Education Trainer (AET). After completing his BA (Hons) in Creative Multimedia from Limkokwing University of Creative Technology (Cyberjaya, MY), Salman joined an Adobe Authorized Training Centre as an instructor. Meanwhile he earned an MBA in General Management from Limkokwing University of Creative Technology (Cyberjaya, MY).
Speaking events and training workshops over the years